Why Orange is the New Green: Q&A with Michelle Livingstone
January 10, 2017
Moving freight from ports, to our stores, and to our customers in the safest, most efficient manner possible is a daily goal at The Home Depot.
Michelle Livingstone, The Home Depot's vice president of transportation, recently sat down with DC Velocity to talk about how sustainability and moving freight go hand-in-hand.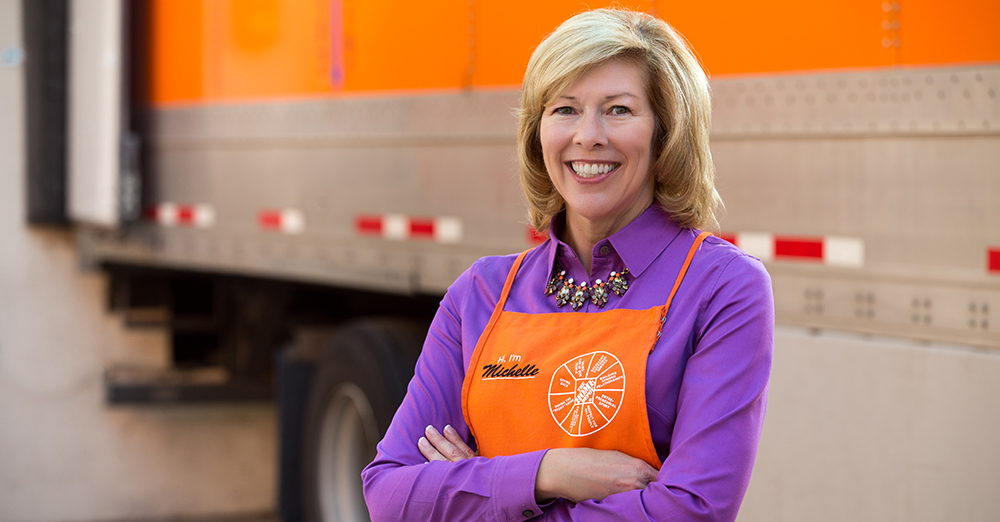 Q: Can you describe the steps Home Depot has taken to cut its carbon footprint through more effective transport management? And how have you been able to measure your improvements?
A: Our carrier contracts require SmartWay participation, and we work with all of our carriers to ensure they meet the SmartWay qualifications. We have taken it a step further by making a SmartWay score a key determinant in the carrier selection process. We are one of the founding members of the program, so we want to make sure our carriers know how important it is to us.
As for metrics, in 2015 we shipped 4,000 fewer trucks by optimizing our trailer cube. This reduced our emissions by 4,132 metric tons.

Read the full interview here.
Keep up with all the latest Home Depot news!
Subscribe
to our bi-weekly news update and get the top Built from Scratch stories delivered straight to your inbox.
Related Stories & Articles: