STYLE SWAP: A FRIENDSHIP DESIGNED TO INSPIRE
September 22, 2016
Redoing a room can be overwhelming. Letting a trusted friend play a part in designing your space can be a fun way to get inspired without dishing out the dollars for a professional designer.
Lifestyle bloggers and friends, Lesley Graham of Lesley W. Graham and Anna Liesemeyer of In Honor of Design, gave it a try with a Home Decorators Collection style swap challenge.
The result? Two uniquely beautiful rooms with easy charm and functionality.
While Lesley helped set up a family-friendly dining room in Anna's house, Anna gave Lesley's living room a modern farmhouse look.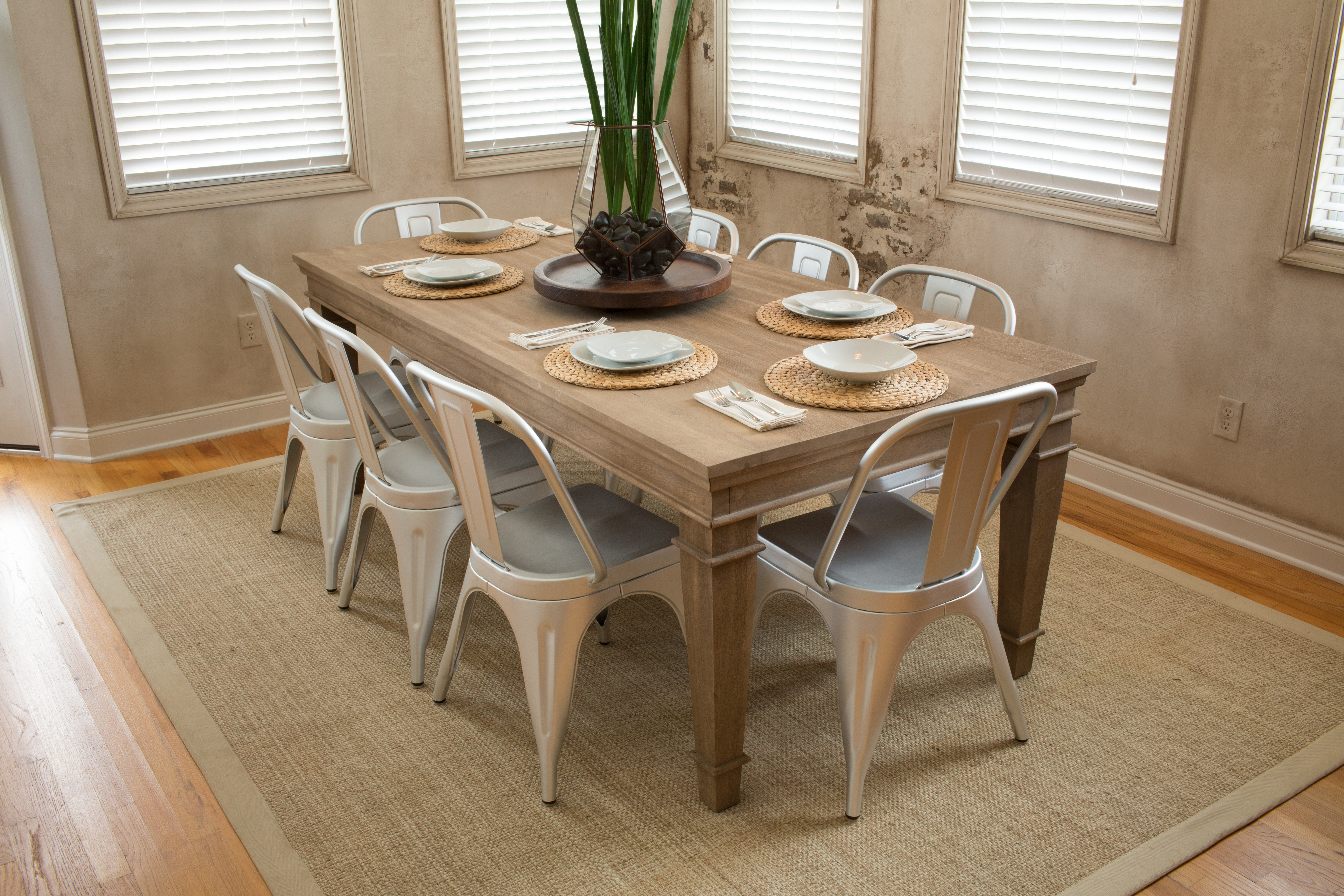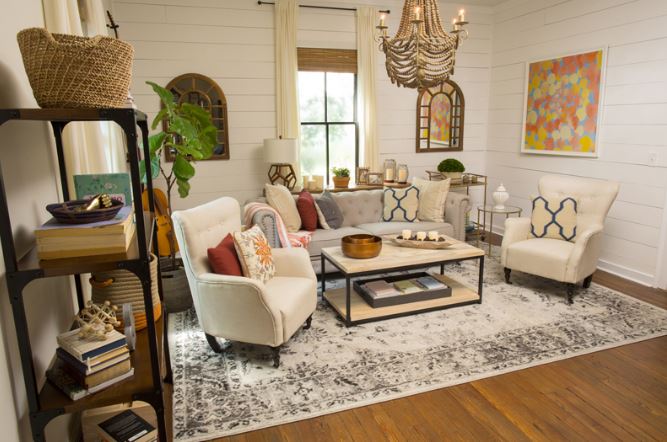 See how these style swap transformations came to life here.
Looking to redo your own space? Here are Anna and Lesley's top five tips to make home decorating fun, fashionable and simple:
1. Define your style with inspirational Pinterest boards.
It's hard to start a space from scratch, and articulating your style should always be step one. Anna and Lesley made private Pinterest boards to share inspiration with each other and narrow their visions for the two rooms.
2. Anchor the space with key foundational pieces.
Both friends relied on key statement pieces from Home Decorators Collection to define the style of each other's rooms. While Anna relied on a tufted sofa to pull off a refined yet casual look in Lesley's space, Lesley centered her décor around an old-world vibe dining table.

3. Incorporate Do-it-Yourself elements.
No matter your level of craftiness, DIY elements help personalize a home. Anna's twist on the Home Decorators Collection's pendant lighting helped create this one-of-a-kind DIY chandelier: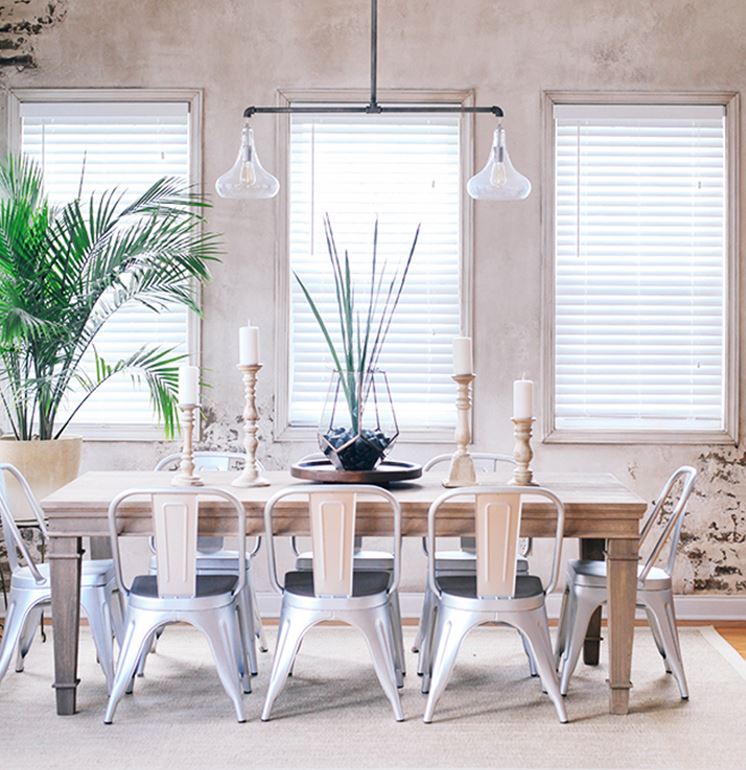 4. Set the space apart with statement accessories.
With furniture and key pieces in place, accessories like lighting, plants and art give off personality. Anna's take: anchoring a feature wall with two framed mirrors to reflect natural light in the space.
5. Incorporate personal and custom touches.
Don't forget to layer in your favorite owned pieces from family trinkets to the books and magazines your family reads every day.
Keep up with all the latest Home Depot news!
Subscribe
to our bi-weekly news update and get the top Built from Scratch stories delivered straight to your inbox.
Related Stories & Articles: