SAVE MONEY & ENERGY BY UPGRADING YOUR CHRISTMAS LIGHTS
November 17, 2016
As the holiday season approaches, it's time to grab those boxes of Christmas lights from the attic. Chances are, some may not work anymore and it's time for something new to brighten things up.
This year, consider investing in LED lights—they aren't just for your kitchen and bath anymore. In fact, LED Christmas lights use 75 percent less energy and last up to 10 times longer than traditional incandescent lights.
During Home Depot's Christmas Light Recycling event, you can drop off your old lights for recycling and make a switch to LEDs that will lower your energy bill.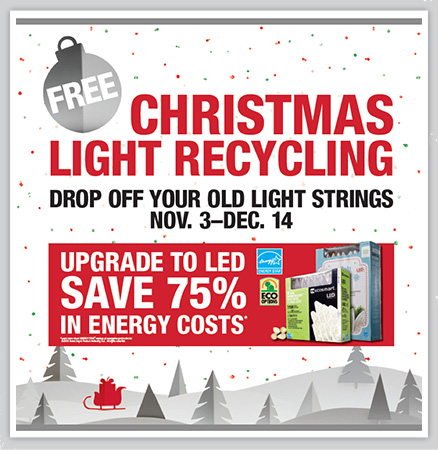 Over the last 8 years, Home Depot has recycled more than 2.5 million incandescent holiday light strings. That's almost 2 million pounds of light strings, which is equal to removing 69 million plastic water bottles from landfills.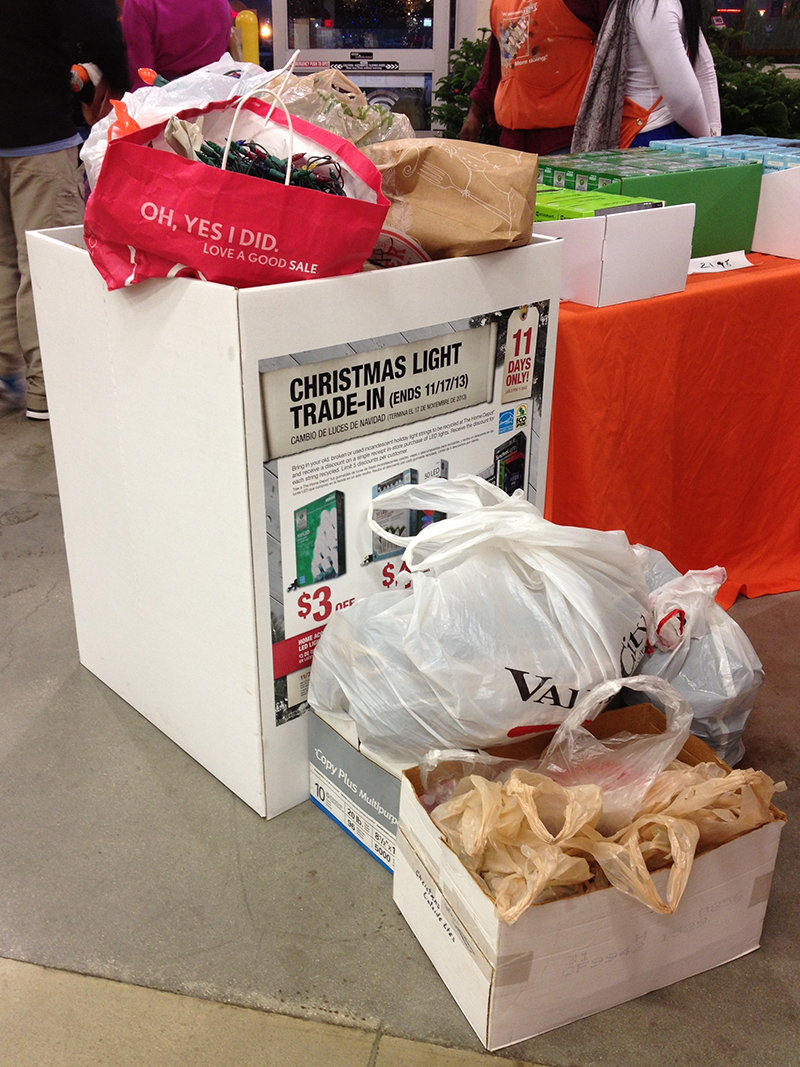 The Christmas Light Recycling event runs through Wednesday, December 14th. 
Keep up with all the latest Home Depot news!
Subscribe
to our bi-weekly news update and get the top Built from Scratch stories delivered straight to your inbox.
Related Stories & Articles: