As students head back to school, so do our skilled trades scholars. In partnership with The Home Depot Foundation and SkillPointe Foundation, these aspiring and dedicated tradespeople were able to participate in our Path to Pro scholarship program.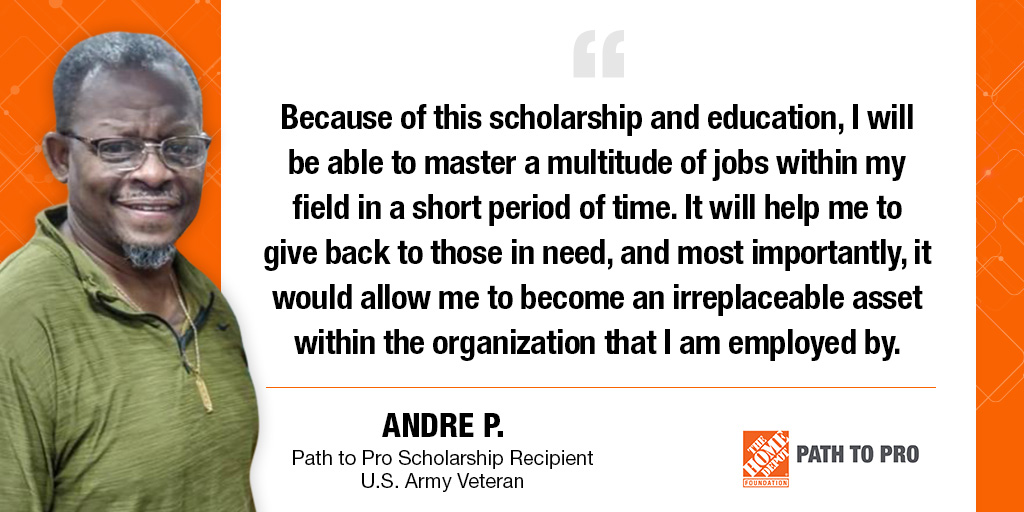 Andre's father worked in construction and as a building maintenance supervisor, so he's been around the skilled trades his whole life. He's worked on all sorts of construction projects but says he lacked the skills of a true professional who maintains and renovates properties. Thanks to his scholarship, that will change. In addition to achieving his career goals, Andre plans to give back to his community by providing affordable and low-cost jobs to veterans and church members in need.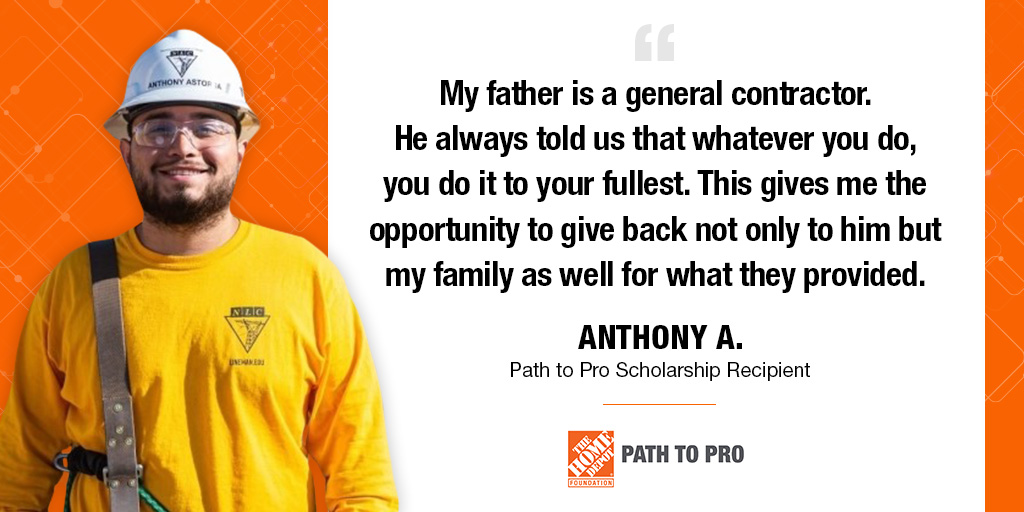 Anthony is the youngest of three children and a recent high school graduate. He is currently studying to become an electrical lineworker at Northwest Lineman College in California. Anthony says he's grateful the scholarship program allowed him to pursue a career in the skilled trades: "Thank you for giving this scholarship to those in need of this to have a chance and to have hope."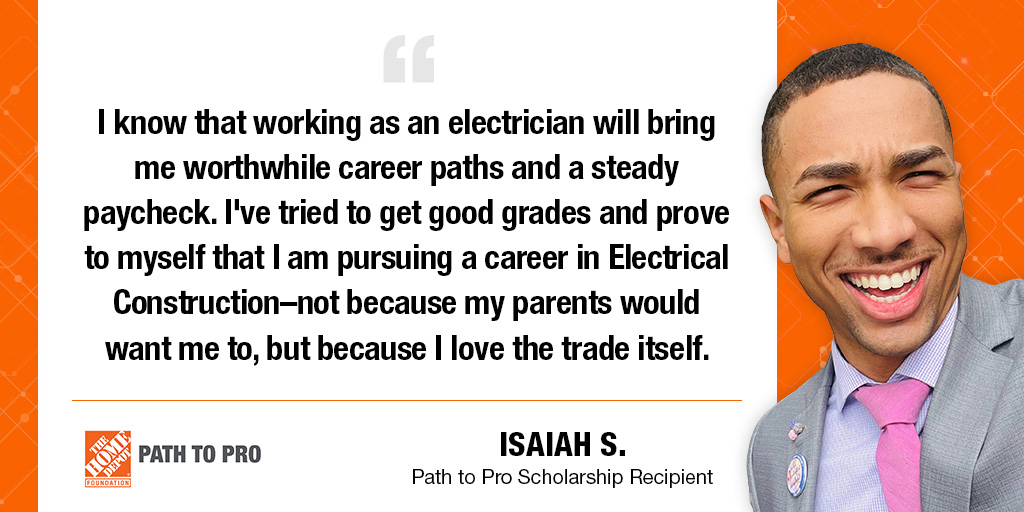 From a young age, Isaiah always had an interest in learning more about electricity. He studied electronics and the fundamentals of electricity in high school, while also receiving vocational training. He is now one step closer to fulfilling his dream by enrolling in an electrical construction and maintenance program through our Path to Pro scholarship program with Skillpointe. His long-term goal is to travel the world while working in international construction as an electrician. 
Skillpointe Foundation works to help aspiring workers afford the training they need to build rewarding careers in high-demand industries. Since the program's launch in 2021, The Home Depot Foundation and SkillePointe Foundation have partnered to award more than 125 trades training scholarships. 
The Home Depot and The Home Depot Foundation are committed to educating more people in the skilled trades and helping them find careers in the home improvement industry through our Path to Pro program. To learn more about The Home Depot Foundation's Path to Pro scholarship program and to apply, visit www.myscholarship.app/home-depot-foundation.