Jeanine the Santa Queen
December 21, 2018
Santa Claus is always coming to town for Merchandising Senior Vice President Jeanine Huebner. But Santa really takes center stage during the holidays when Jeanine brings out her massive collection of holiday décor — all focused on jolly old Saint Nick.
"I've loved Santa — and the color red — since I was a young child. When I was out of college and decorating my first apartment for the holidays, I started gravitating toward a whimsical, fun Santa. It started with one, then two. I bought them at all times of the year and accumulated quite the collection. Santa became my thing," Jeanine explains of how her collection took shape. "If I'm traveling and see something unique, I'll pick it up. And because everyone knows my love of Santa, I get tons of Santa gifts."
Jeanine's love for Santa is a family affair, with her most memorable gift from her mom. "She gave me a Santa figurine that had a little girl with dark hair like mine getting ready to sit on Santa's lap. I loved it so much that she started buying more Santas for me."
Over the years, Jeanine's collection has grown into the hundreds. She's collected so many that not all of them have a spot when it's time to decorate. "It drives my husband nuts. I have to choose wisely," she laughs.
The extensive collection includes pairs of socks, drinking glasses, ugly sweaters, pajamas and even a Santa purse that looks like the big man's belt.
"Beach Santa is my favorite. Mom helps me find beach Santas since she loves a beach theme for Christmas too."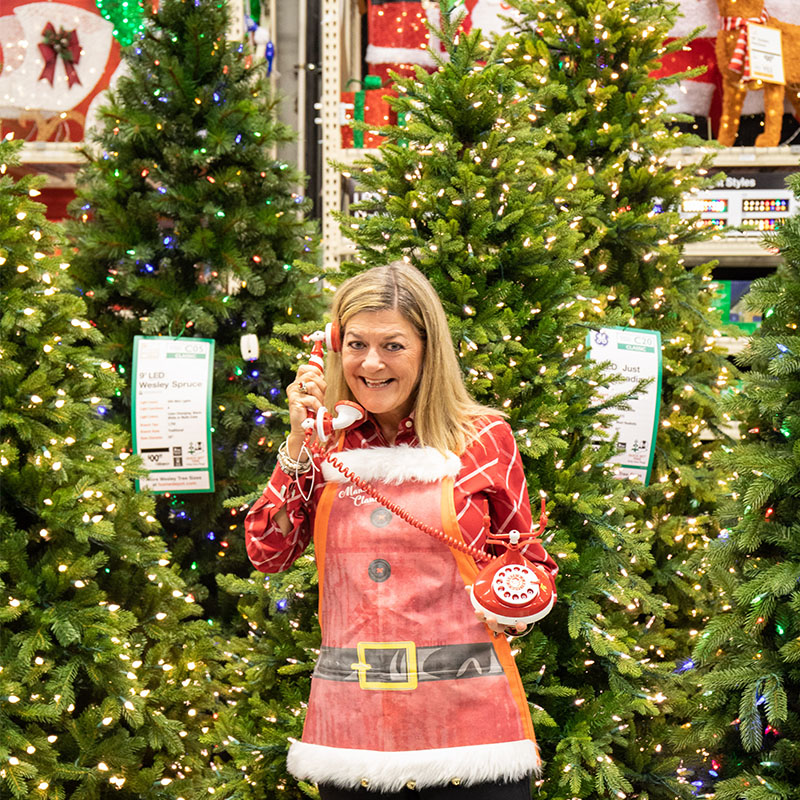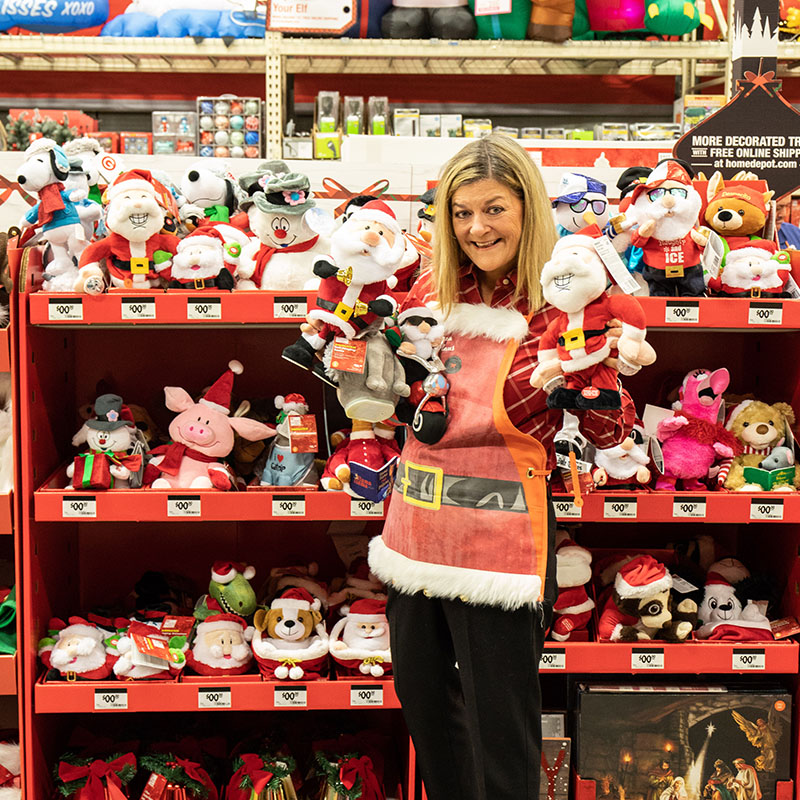 Keep up with all the latest Home Depot news!
Subscribe
to our bi-weekly news update and get the top Built from Scratch stories delivered straight to your inbox.
Related Stories & Articles: