How LEDs Light Up the Times Square Countdown
December 28, 2016
On Dec. 31, millions of viewers will be focused on one object: a larger than life glowing ball signifying the passing of the year in New York's Times Square. We had the opportunity to sit down with Jeffrey Straus, president of Countdown Entertainment and executive producer of Times Square New Year's Eve, to learn more about The Ball and countdown history.

At 12 feet in diameter, the Times Square Ball weighs almost 12,000 pounds. And while it is beautifully covered with 2,688 Waterford Crystal triangles, what makes it truly stand out are the lights and technology glowing within: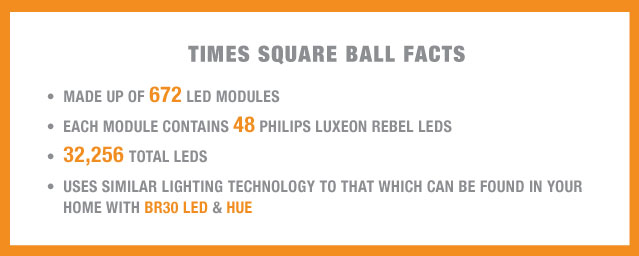 Through hue technology, you can program and change the color of bulbs at home with the smartphone app. This means the personalization used for the Times Square Ball can be brought home with these bulbs. With such technology, it's easy to see how the Times Square New Year's Eve event has been a beacon for lighting innovation over time.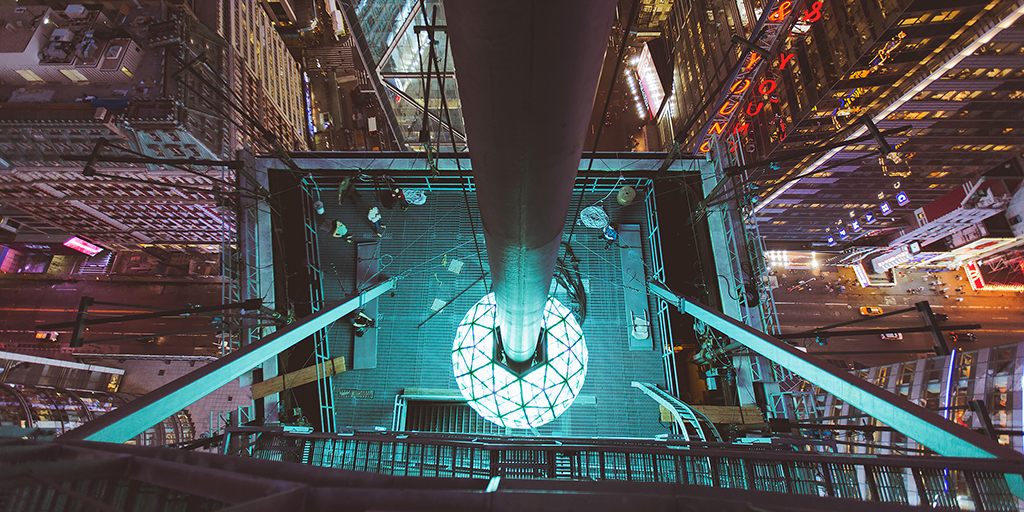 Editor's Note: This article originally appeared on Built from Scratch on December 19, 2014.
Keep up with all the latest Home Depot news!
Subscribe
to our bi-weekly news update and get the top Built from Scratch stories delivered straight to your inbox.
Related Stories & Articles: