Five Winter Weather Tools You Can't Live Without
January 11, 2018
For most places around the country, January is the snowiest month of the year. Whether you were hammered by the bomb cyclone along the east coast or you're preparing for the next blizzard, you need the right gear to keep your home safe from snow.
From clearing the driveway to saving your roof from undue stress, these are the tools you need in your arsenal this winter.
 
1. An Easy-To-Use Snow Blower
Say goodbye to the gas-guzzling snow blowers of the past. Electric start is now the industry standard, says Tom Wolfe, The Home Depot store manager in Freehold, New Jersey. "You power them on, plug them in with an extension cord and they start up in seconds. Then you unplug and get to work."
These new and improved models are just as powerful as their gas-powered counterparts—and don't require all the troublesome ignition cord yanking. "These battery-powered snow blowers from Ego and Ryobi have come a long way," Tom says. "They don't have gas or oil, so there's less mess. Plus, they're so compact and easy to store."
But there's a lot more to consider before you dive in and invest, like the size of your driveway and whether you have sidewalks or other paths. "Shop the features, not the price," Tom says.
The most important feature to consider: the size of the scoop. "Look for the right scoop to clear snow in your area. I live in New Jersey, so the scoop needs to clear 6-10 inches of snow," Tom says. "I don't need an 18-plus inch scoop here, but you might somewhere else."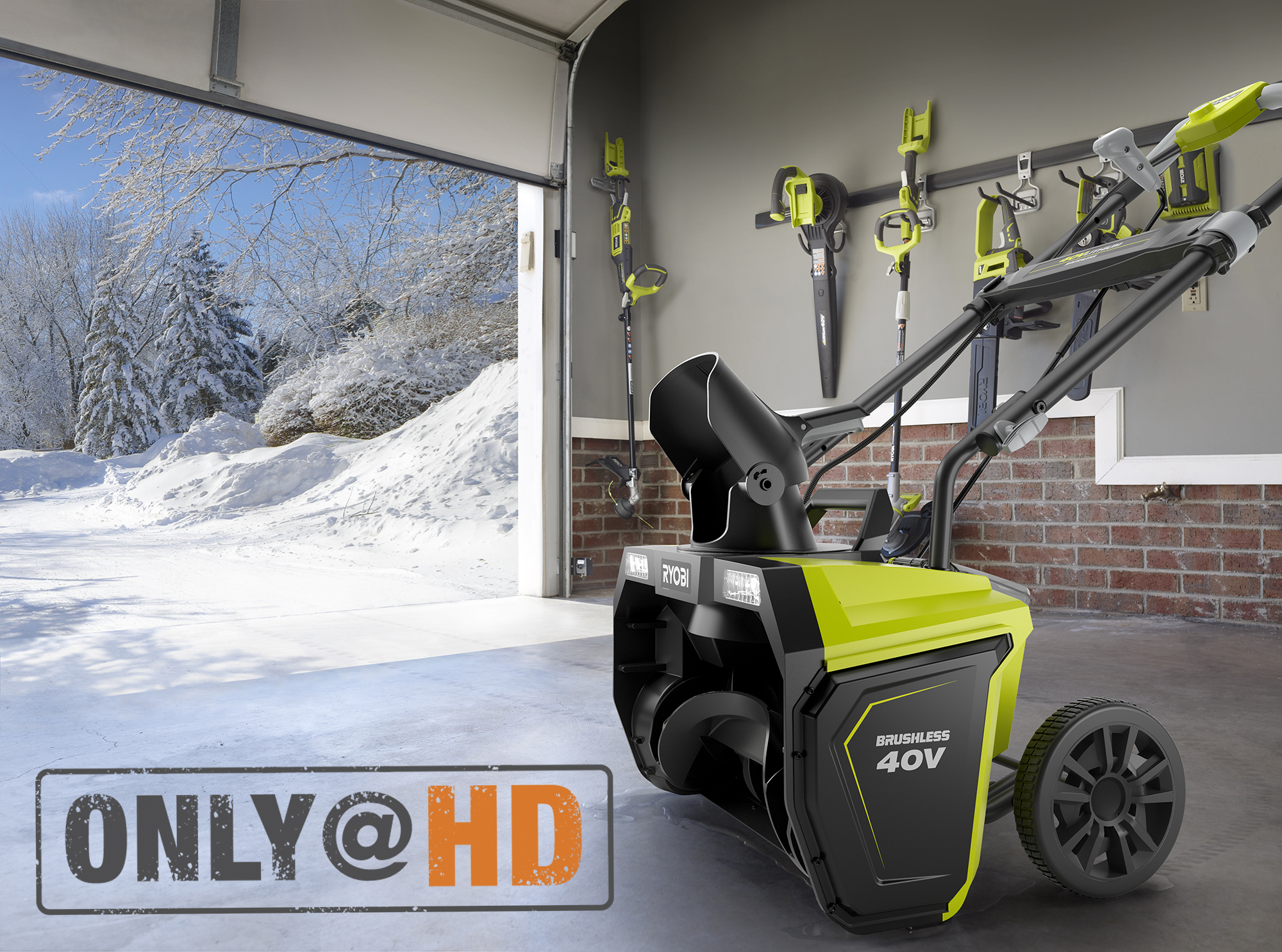 2. A Shovel Worth its Weight
Snow blowers can cover a lot of ground, but there are plenty of spots they can't reach. That's where a trusty shovel comes in.
To make things easier on you, consider replacing the old rusty shovel in your basement with a more ergonomic model that takes some of the strain off the body. The True Temper Aluminum Combo Blade Snow Shovel has a wide 20 in. blade to clear tons of snow and a bent handle for nimble maneuvering. "The shovel I own is ergonomic and takes a lot of pressure off my back," Tom says.
A solid shovel can help alleviate the physical stress of snow removal, but for light dustings that aren't worth getting out a snow blower or shovel, don't be afraid to bust out the leaf blower. "I actually use an Ego Leaf Blower to clear the entrance of the store," Tom says.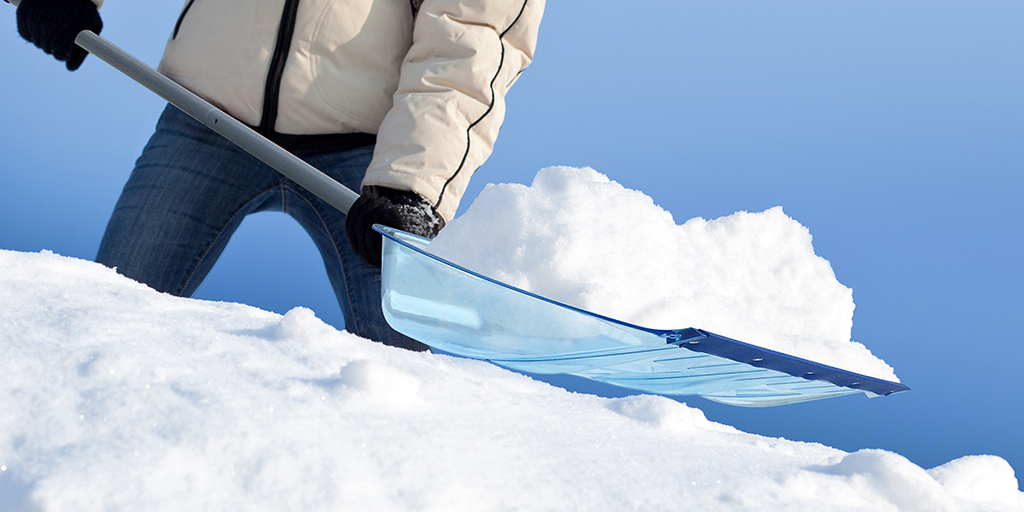 3. A Reliable Roof Rake
Home design around the country varies wildly based on the weather. In particularly snowy areas like the northeast, steeper roofs help usher snow onto the ground. But an unexpected snowstorm could leave homes with flatter roofs suffering under too much weight.
A roof rake is one simple solution to alleviate that stress. For those unfamiliar, they're exactly what they sound and often expand up to 20 feet to help shed snow in hard-to-reach areas.
"You don't want snow sitting on your roof," Tom says. "You run the risk of a collapsed or damaged roof. If it melts, it might get water under your shingles, or get into the gutters and rip them off. Using a roof rake is a good way to prevent that."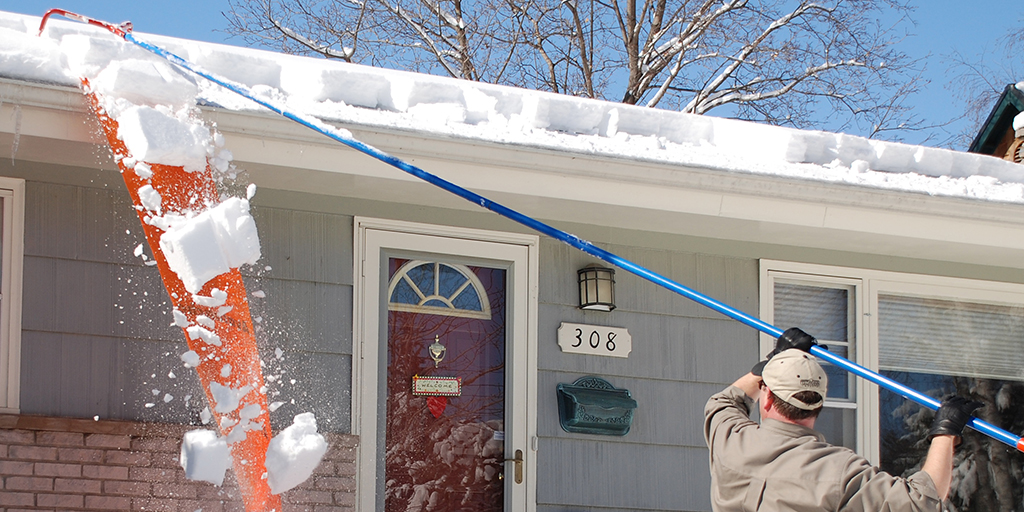 4. Brushes, Scrapers and Salt
There are few things worse than being caught after a snowstorm without a way to clear off your car. Not to mention, that old wooden brush that's been in your trunk for years isn't going to cut it. One easy upgrade to make this winter is an improved snow brush that swaps out the harsh rigid bristles for softer, more durable foam.
Not only will it clear the snow better, the bristles won't freeze together or scratch up your car's paint and the shape of the head is made to fit into smaller areas, like the windshield wiper wells, side mirrors and roof racks—helping you get on the road quicker. For particularly stubborn ice, a smaller scraper that fits in your glove box is another no-brainer. 
As you clear the way for your car, an ice melt will pay huge dividends. Just be sure to opt for calcium chloride over harsh rock salt as it works at lower temperatures and is gentler on its surroundings.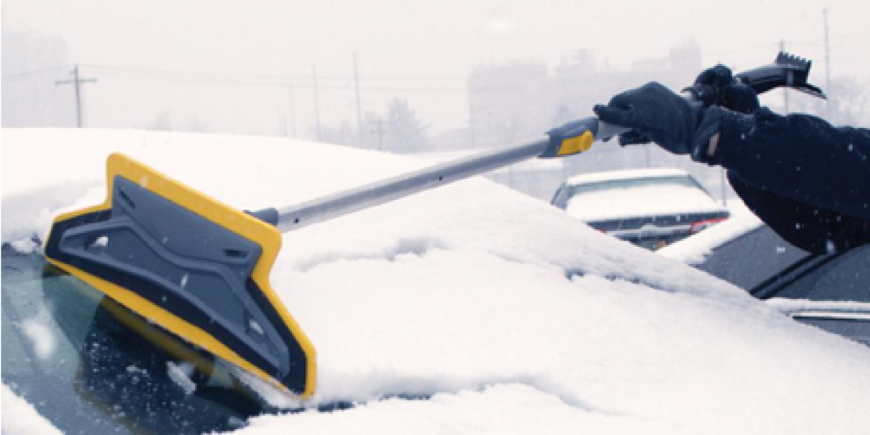 5. A Back-up Generator
If you're in need of heavy duty help, a generator provides an important back-up plan in case snow has left your home without power.
Generators also come with electric start capabilities, making them easy to get running when needed and providing hours of power. Just remember to brush up on generator safety before getting started.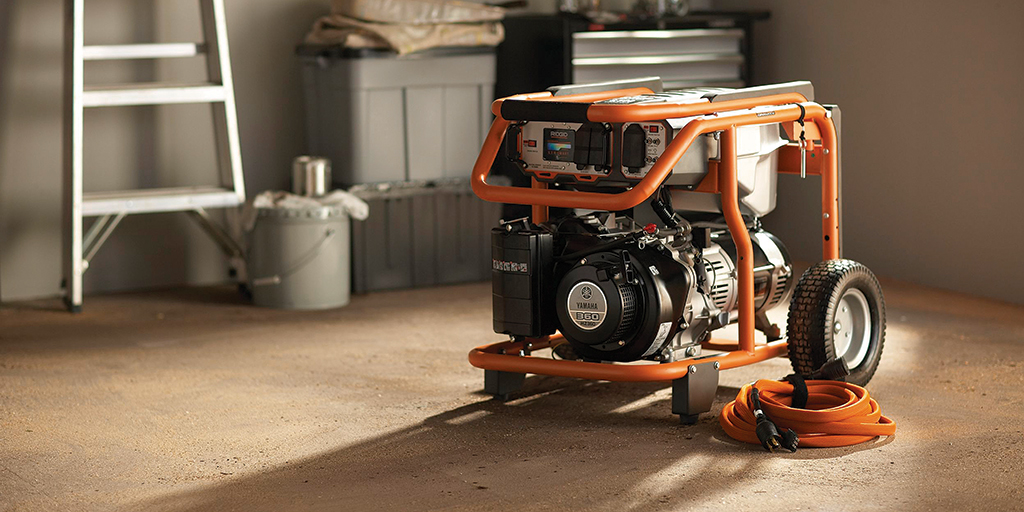 Keep up with all the latest Home Depot news!
Subscribe
to our bi-weekly news update and get the top Built from Scratch stories delivered straight to your inbox.
Related Stories & Articles: