Five Holiday Decorations You Can Leave Up All Year Long
December 12, 2017
In the run-up to the holidays, you're focused on spreading maximum holiday cheer, from the lights to the greenery and everything in between. But once the holidays wind down, all of that merry-making stuff ends up stuffed in storage, often for a whole year.
Rather than relegating all of your gear to the crawl space, consider investing in decorations that can work all year-round. With a few small adjustments, stuff that works for the holidays can work for a broad range of occasions throughout the year, giving you more bang for your buck. Here are five great holiday-themed items that have a place all year.
1. Wreathes
Wreathes are a quintessential holiday item, but it's easy to turn them into a year-round accessory. For one, think artificial versus natural wreathes, which may dry out after a couple months. Next, think about re-accessorizing your wreath once the holidays end.
"All you need to do is change out the bow," Home Depot holiday merchant Kalie Charles says. "Swap them out for Christmas, Fourth of July or St. Patrick's Day. You can even do orange and other harvest colors for fall."
The key is to start with something simple, like a basic green wreath without the holiday fixings. While Home Depot sells most wreathes in stores during the holiday season, you can grab an artificial one online anytime. So ditch the seasonal styles and try something that you won't end up kicking to the curb when spring arrives.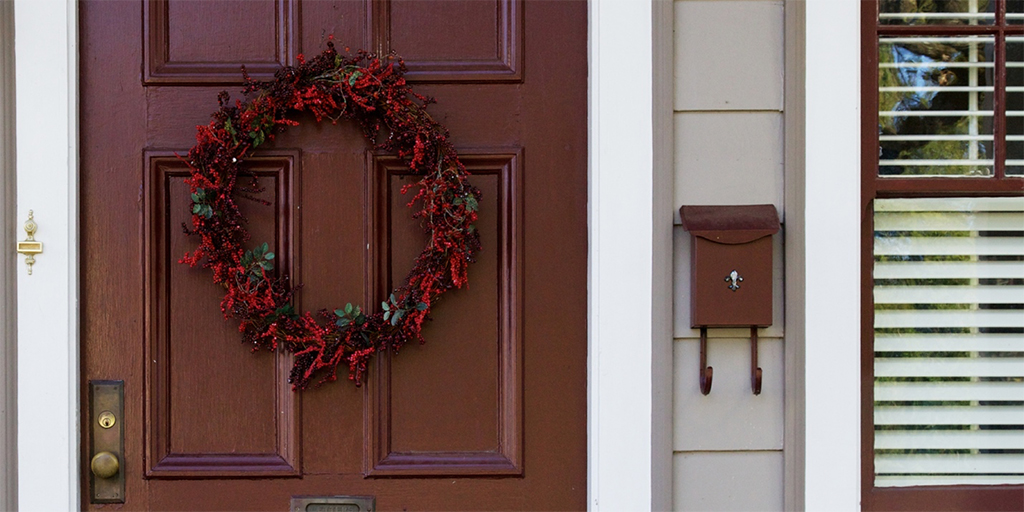 2. Holiday Bell Door Hangers
"Jingle Bells" is a classic Christmas carol, but a set of bells for your front door makes for a great everyday item as well—whether you're trying to bring a festive feeling to the rest of the year or just keeping track of who is coming and going.
"The red is a more traditional holiday color, but gold and silver work all year round," Kelie says. "The other holiday bells that come with berries and bows are also easy to remove, so you can use them to decorate however you'd like."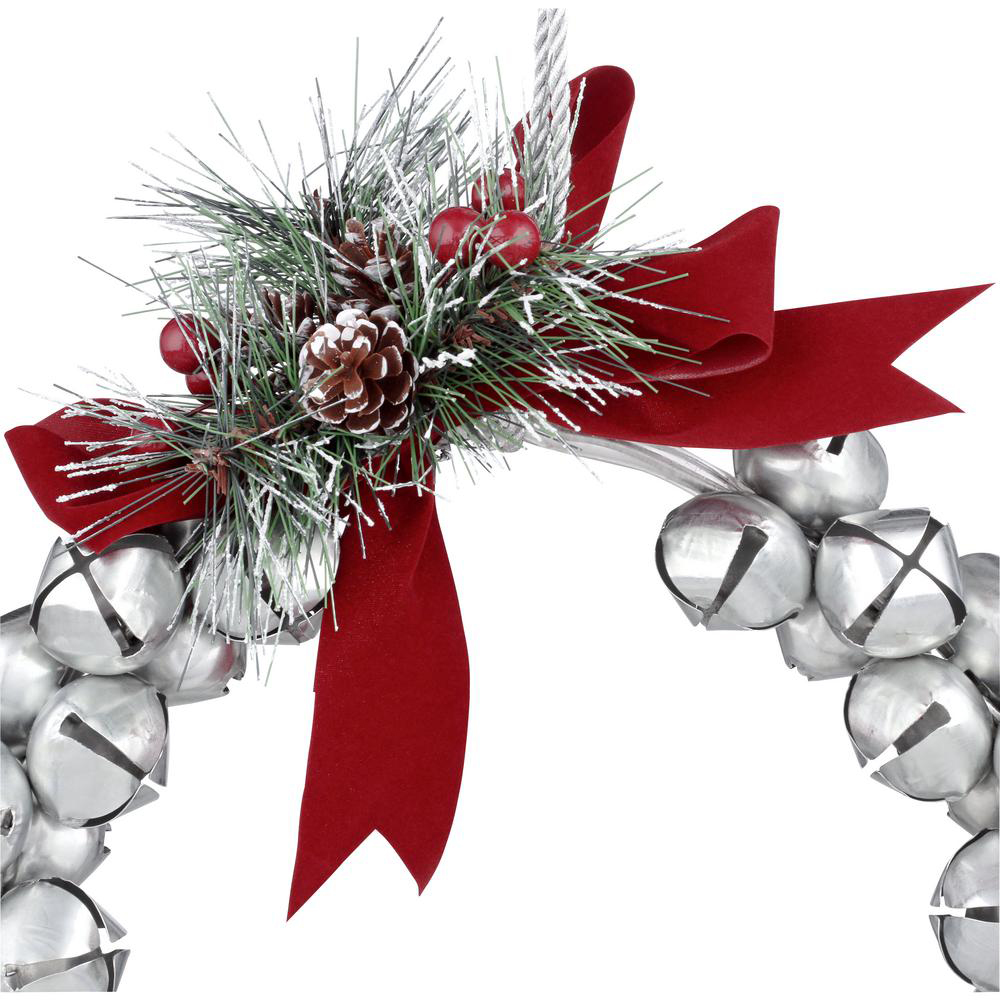 3. Holiday Window Projector
While lights and inflatable snowmen or reindeer tend to steal the spotlight, setting up a projector opens up a whole new frontier of decorating possibilities. Some projectors emulate star showers on the façade of your home, but for a truly dynamic, multi-use decoration, look to the Window FX Plus projector. It comes pre-loaded with 14 different holiday scenes and all you have to do is position the projector in front of a window to show the neighborhood Santa sneaking some cookies and milk.
But if the holidays also mean revisiting a whole lot of old family photos, you can load them up with a USB drive or via HDMI and use the projector as normal—giving you an excuse to watch your favorite Christmas movies, or invite friends over to watch college football on the biggest screen possible.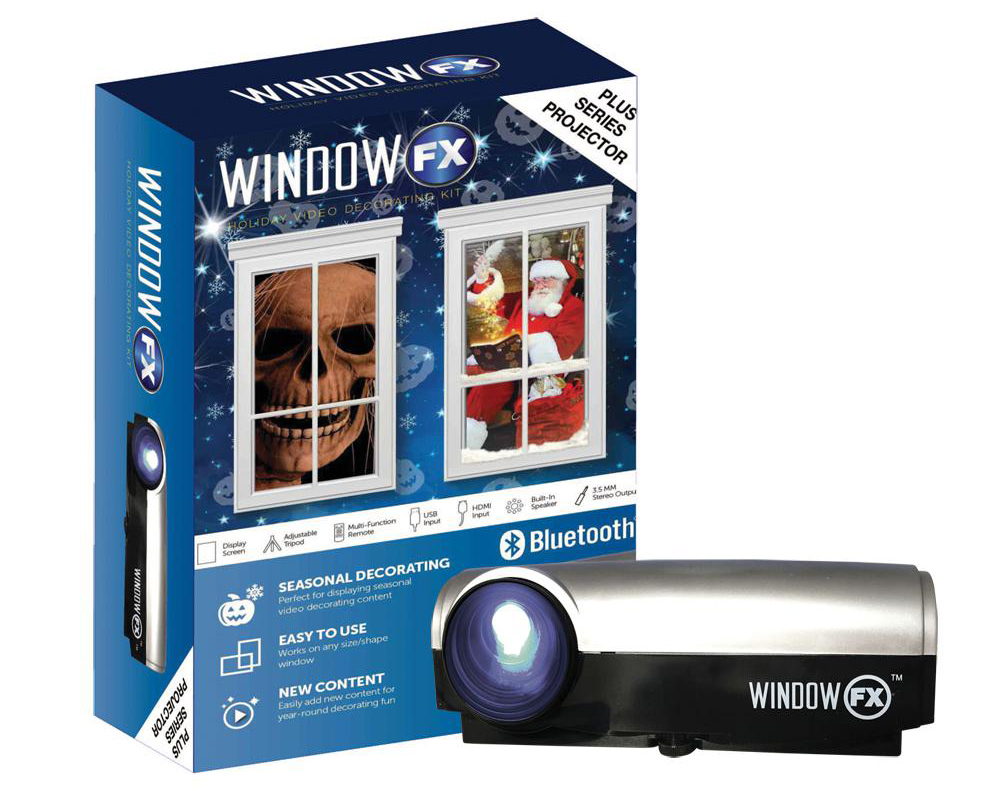 4. Lanterns, LED Candles and Candle Holders
In colder weather, ambient lighting from lanterns and candles keep gatherings feeling intimate. But rather than a full holiday color scheme, opt for something neutral that you can pluck from your mantel or fireplace and move to a centerpiece or entry way. LED candles are also perfect for those hard-to-reach spots as they run on batteries and can be configured with timers or even paired with small lanterns made for indoor or outdoor use.
"I think people are looking for décor items that add a little something to a bookshelf long after the holidays," Kelie says. "We try to do that with our pieces by designing with versatility that works all year."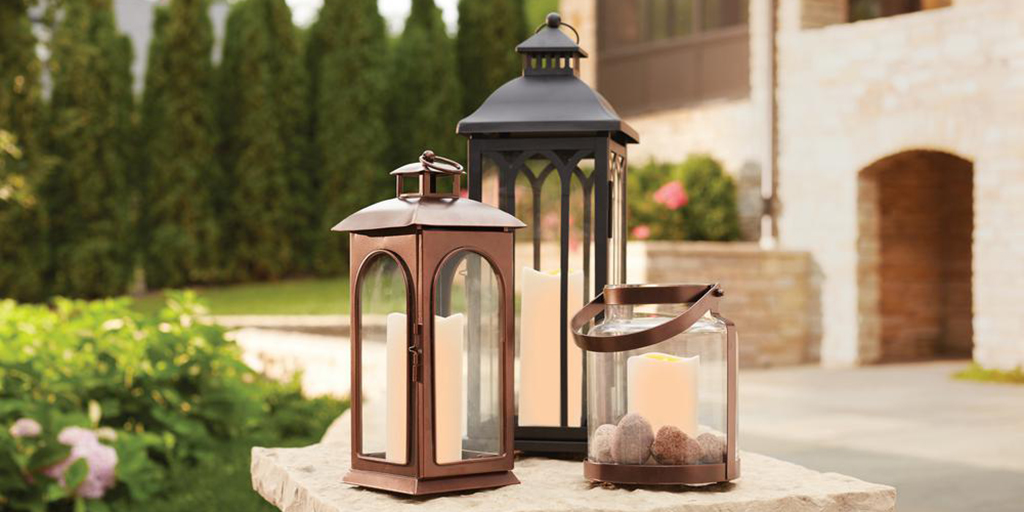 5. String Lights
There would be no holiday decorating without good lights. Fortunately, with the wide variety of options—from energy efficient multicolored LED to warm, white light incandescent—solid string lights work for any occasion.
"In the past, we only sold our holiday lights during the season," Kelie says, "but we had customers asking for them out of season to decorate their backyards or kids' rooms. There are so many options, that we started carrying them all year long online."
Their soft light is great for a backyard barbecue in the summer, around the bar in the basement and, of course, hanging from your gutter in the winter.
Whether this is your first time decorating, or you need to restock on some holiday essentials, think outside the season and get the right gear to last you all year long.
Keep up with all the latest Home Depot news!
Subscribe
to our bi-weekly news update and get the top Built from Scratch stories delivered straight to your inbox.
Related Stories & Articles: