SIX ECO TRENDS IN PRODUCT & DESIGN FROM GREENBUILD 2017
November 22, 2017
This year's Greenbuild Product Expo in Boston had no shortage of innovative and eco-friendly products—many of which can be found at your local Home Depot or with just a click on homedepot.com.
We caught up with Ron Jarvis, Home Depot's VP of environmental innovation, at this year's expo to learn about the top design and home furnishing trends to integrate into your next home project, big or small.
 
1. Smart Home: The New Standard for Appliances, Lights, and More
Topping our list of trends is Smart Home, which will soon become the new standard in our homes. No longer dependent on Wi-Fi or a costly retrofit, most homes can swap out traditional controls to connect indoor and outdoor lights, appliances and entertainment devices with ease.
The Lutron Maestro Motion Sensor Switch, for instance, turns the lights on when you enter a room and off when you leave –  great for washrooms and garages that are used less frequently than common areas. It's a simple DIY replacement for the traditional wall switch and can be installed in 15 minutes or less with no neutral wire required.  

The best part: motion controls can reduce your utility bill by up to 30 percent.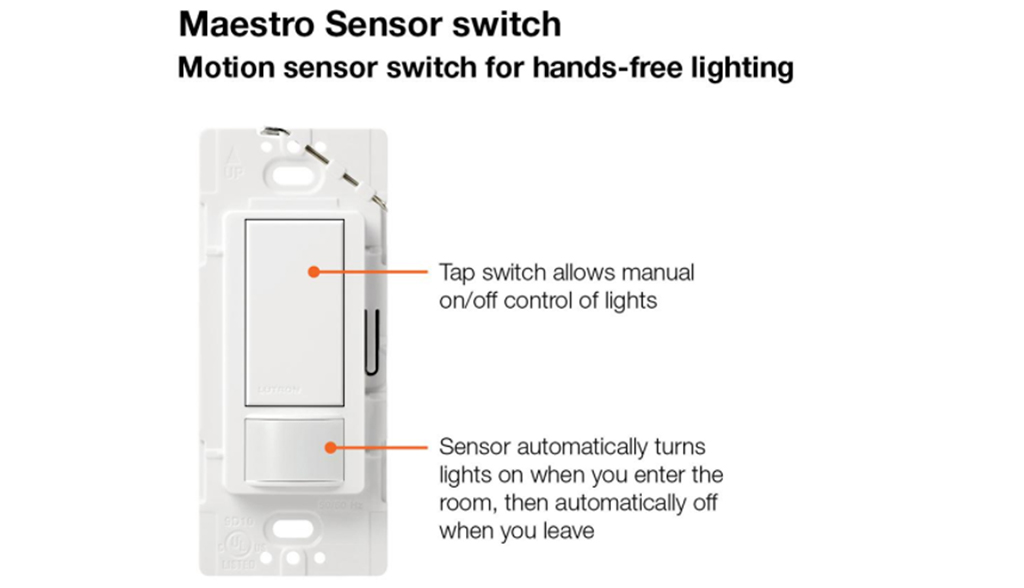 2. Recycled Decking: From Plastic Bags to Your New Backyard Oasis
That beautiful deck in your neighbor's backyard might be even more impressive when you realize it's made partly with recycled plastic bags and wood.  
Trex decking is made with over 95 percent recycled wood and plastic (including bags from Home Depot stores). It refabricates these goods into wood-alternative decking and railings with durable finishes that are fade and mold resistant for years of enjoyment. 
Home Depot's services division can build or renovate your existing space with a visit to homedepot.com/services or any store location.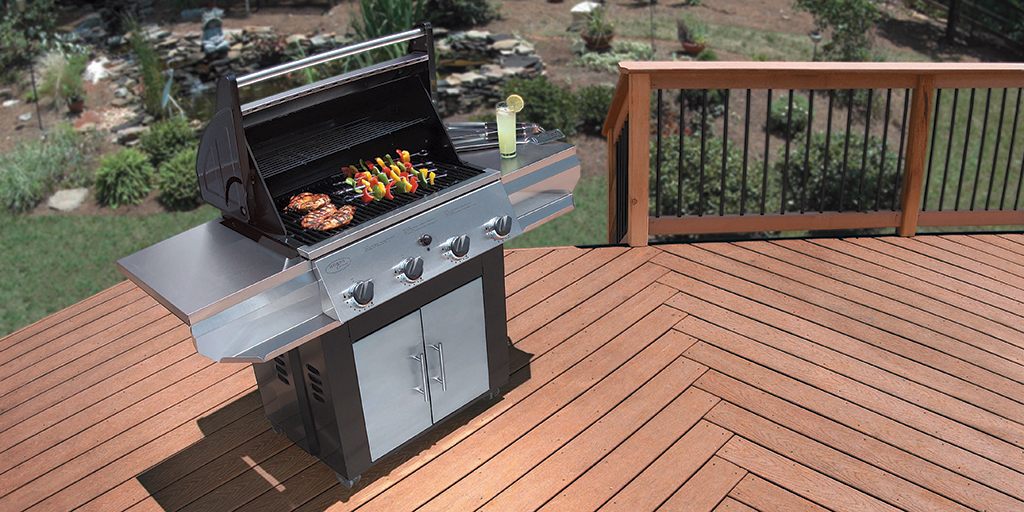 3. Smart Soil: Green Thumb Not Required 
One of the biggest advances in outdoor gardening is smart soil. These are soils designed with easy maintenance and long-lasting blooms in mind.
With Miracle Gro Natures Care Organic Incredible Planting Mix – just add water and this soil triples in size and grows up to 3X the vegetables and herbs than native soil. This means less time watering and more time enjoying the beauty of the season.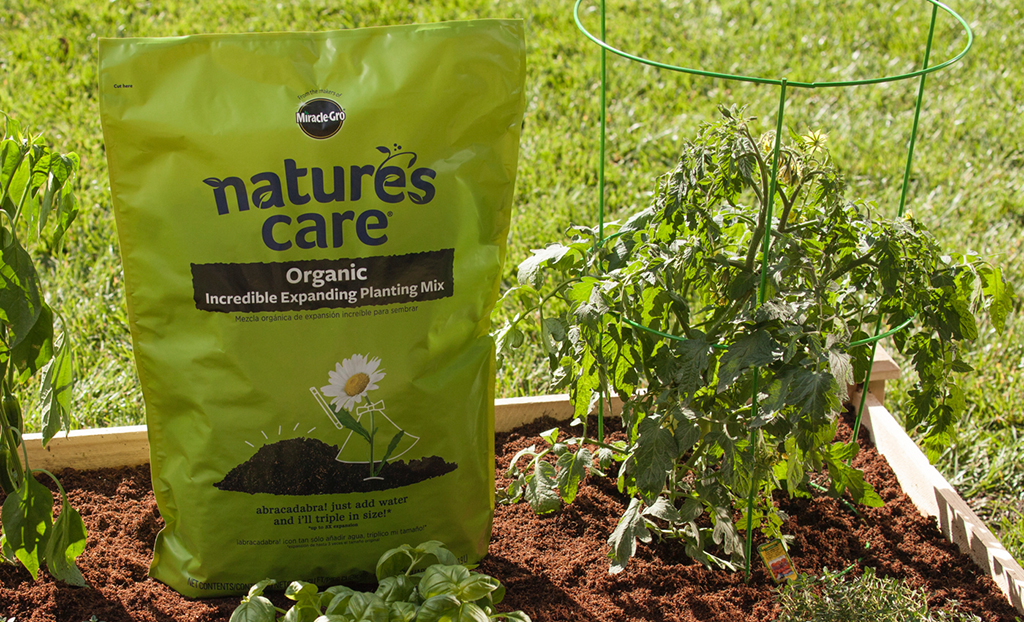 4. Bringing Nature Indoors: Timber Maintains the Spotlight
With advances in engineered wood products and the resurgence of reclaimed and weathered wood finishes, it was no surprise to see the two worlds merge at Greenbuild, but these themes go beyond being just "trendy." As of late, architects and developers are integrating exposed cross-laminated timber (CLT) as core elements, both functionally and as key décor centerpieces, into their award-winning designs across residential and commercial projects.
Home Depot's in-store kitchen experts can show you hundreds of ideas and schedule a free consultation with a local design and installation pro.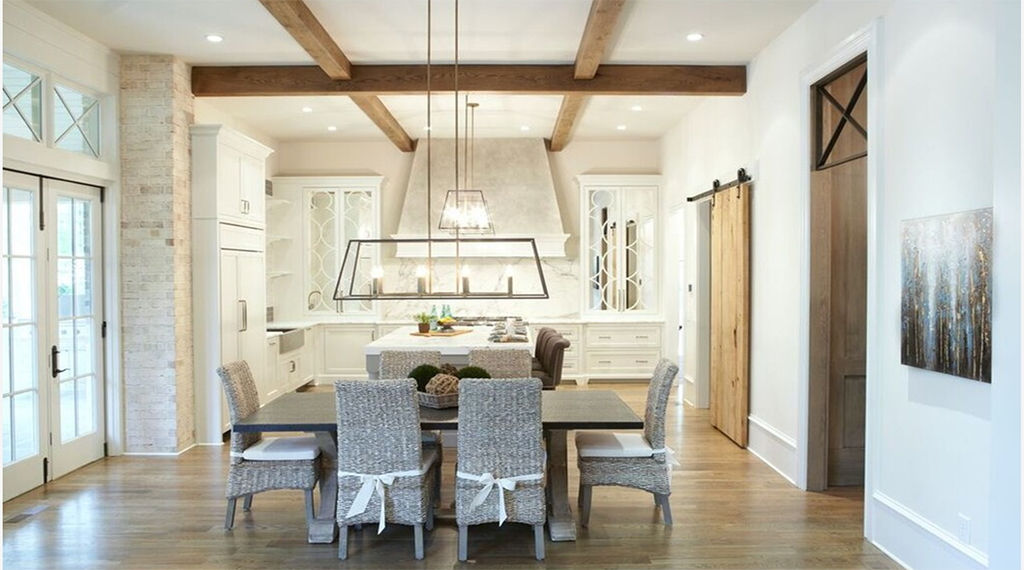 Residential Project courtesy of Outrageous Interiors, Kennesaw, GA

5. What's Old is New Again: Recyclable Flooring is More Beautiful (and Durable) Than Ever
Yes, it's held true for fashion and certainly in home décor, but what about the finishes we touch every day in our homes and the workplace? Is there a place for recycled content like aluminum, wood and even plastic bags and bottles? The answer is absolutely yes.
EcoWorx, by Shaw, is the industry's first fully recyclable, non-PVC carpet tile backing.
Shaw EcoWorx-backed products come with an environmental guarantee for free reclamation and recycling. Every EcoWorx tile or broadloom product is printed with a 1-800 number on the back to facilitate the return of the product at the end of its useful life at no cost to the customer.
Even better, the carpet weighs 40 percent less than traditional carpet and is low VOC (volatile organic compounds); great for improved indoor air quality.

6. Smart Water: Stored for Power Right at Your Fingertips
Manufacturers like Toto and Kohler long have stood at the forefront of the plumbing and fixture industry and this year's Greenbuild showings were rightfully impressive.
One innovation that stands out is Toto's EcoPower faucets and toilets that use hydroelectricity — essentially harnessing the energy generated during each flush or wash to power the next.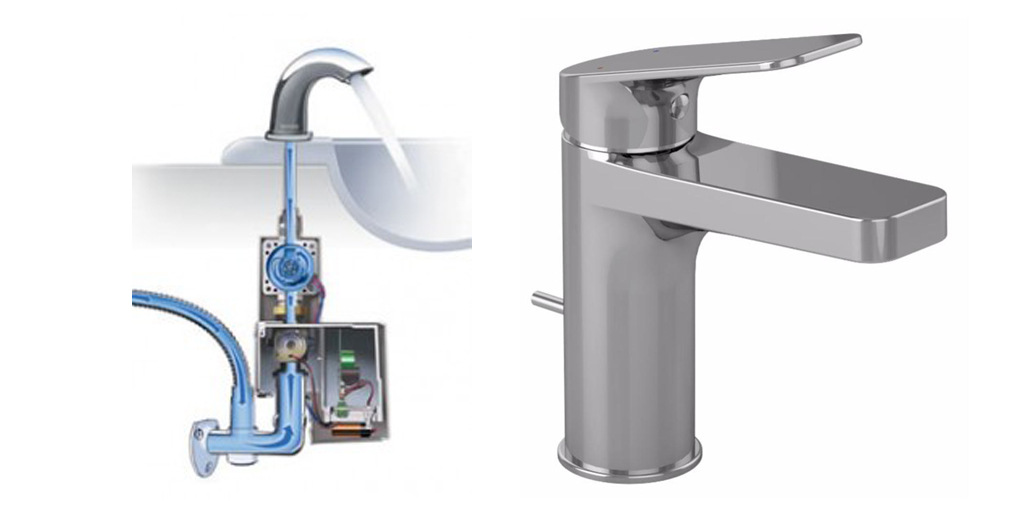 The EcoPower On-Demand 1.0 GPM Touchless Bathroom Faucet is an easy way to add a contemporary and eco-friendly touch to your bathroom.
Keep up with all the latest Home Depot news!
Subscribe
to our bi-weekly news update and get the top Built from Scratch stories delivered straight to your inbox.
Related Stories & Articles: