4 Projects to Transform Your New House into Home
May 09, 2018
You've invested hard-earned savings in a new house. But after signing at the closing table, it still might not feel like your own. With these projects, you can make a new house feel like home.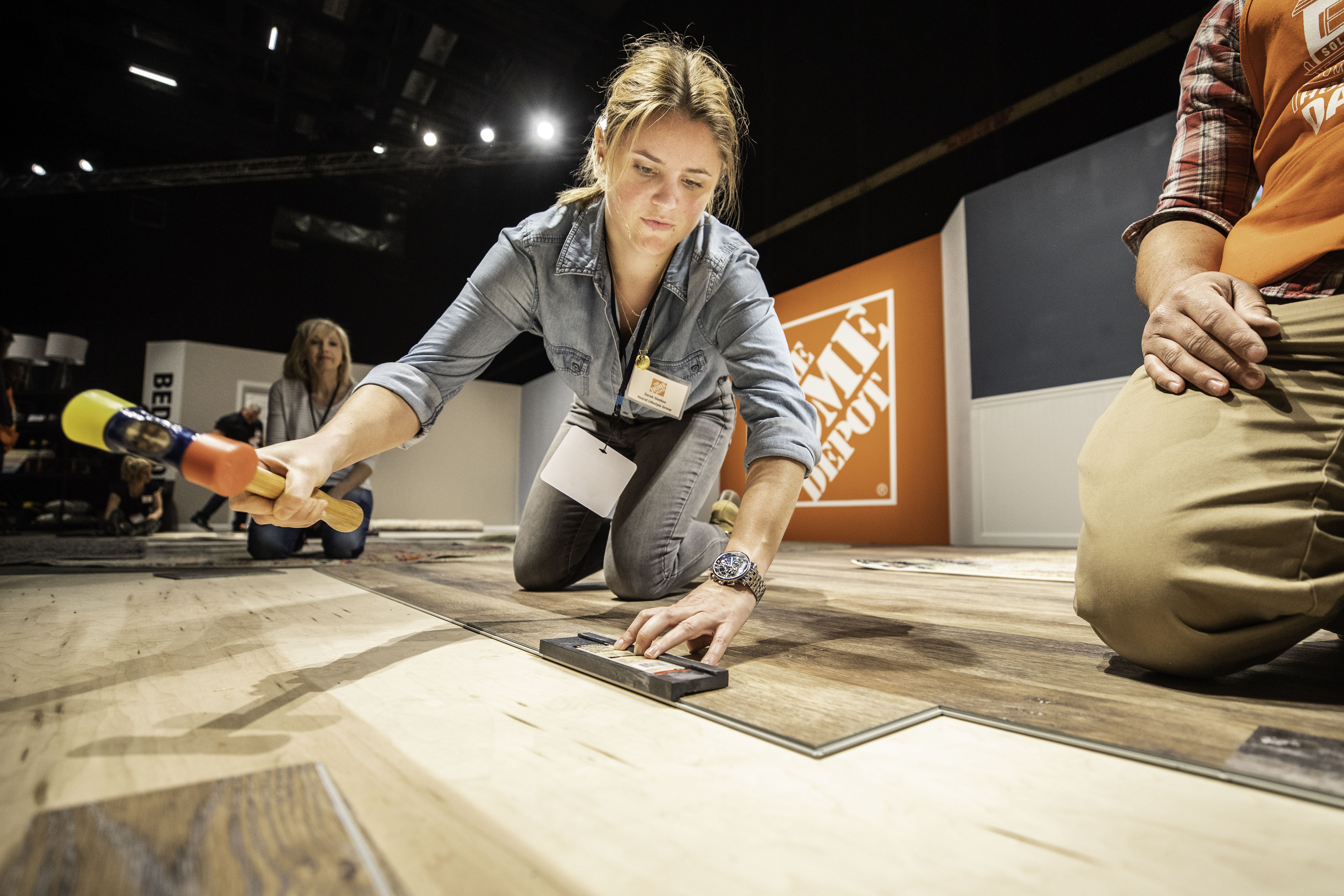 At the New Homeowners Day event on May 1 at Pinewood Studios in Atlanta, attendees installed flooring as part of a full day of projects.
Foolproof Flooring Built For Life
Refreshed floors help warm up your home as you settle in. New options like Lifeproof Vinyl Plank Flooring offer the classic wood look in a durable and easy-to-maintain material. They also make installation incredibly easy.
"These new materials are easier to cut, waterproof and you don't have to glue or nail them down," says HGTV's Chip Wade, who demonstrated the techniques at Home Depot's event for New Homeowners Day on May 1, 2018. "A couple of people can do a room in a few hours."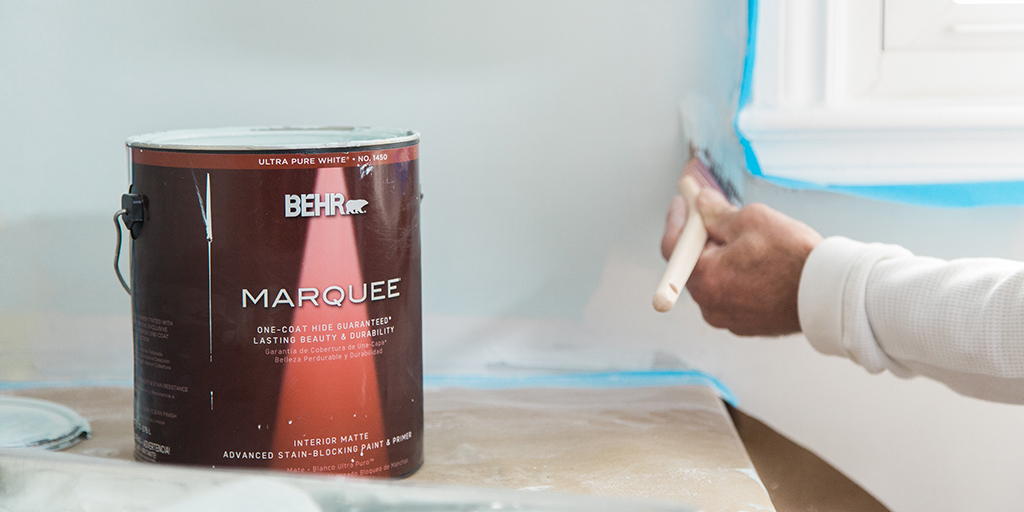 New Place, New Paint
Your new home should feel like you, not the previous owner. Paint offers a quick, high-impact way to make that happen. Behr Marquee provides one-coat coverage and a Wagner Flexio 2000 HVLP Sprayer allows you to paint your walls, ceilings and fences mess free. "Between paint and flooring, that's about 75 percent of the surface of your home," Chip says. "Once you refresh those, you basically have a new interior."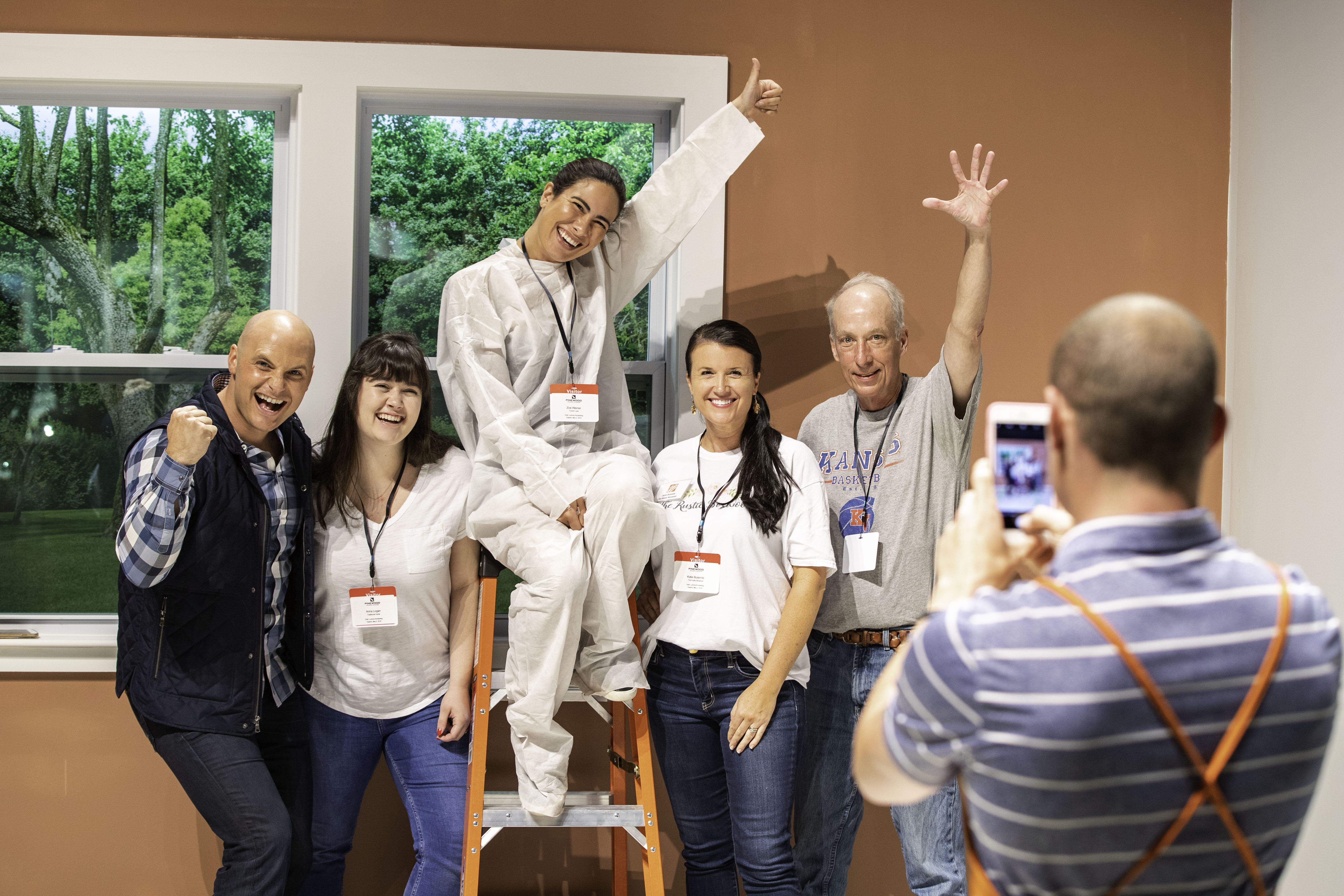 HGTV's Chip Wade with event attendees after completing the paint project.
But that doesn't mean painting over everything. "We have very high ceilings," says lifestyle expert and new homeowner, Lilliana Vasquez. "I could envision huge white walls and putting up a gallery, but it was too much [work]." Instead, she opted for small painted accents on her mantle and fireplace to change the look without a big lift.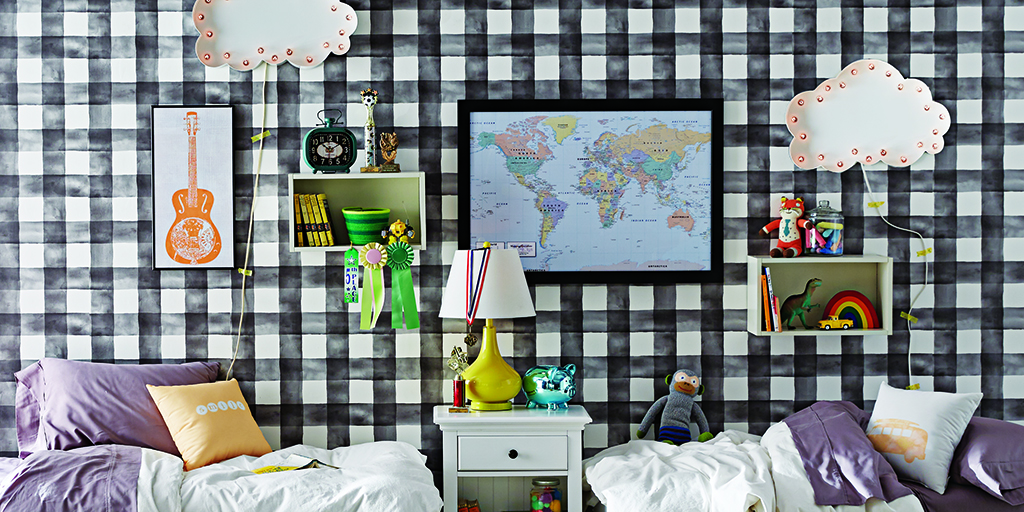 Walls as Unique as You
Wallpaper offers the same impact of paint and comes with patterns that look hand-painted to give you a unique look. "We put our wallpaper up in half a day, and all of a sudden I felt like 'this is our home now," Lilliana says. And if you want to change it up down the road, it's easily removable. "You're not committed to a lifetime of it—you can take it down and swap it out."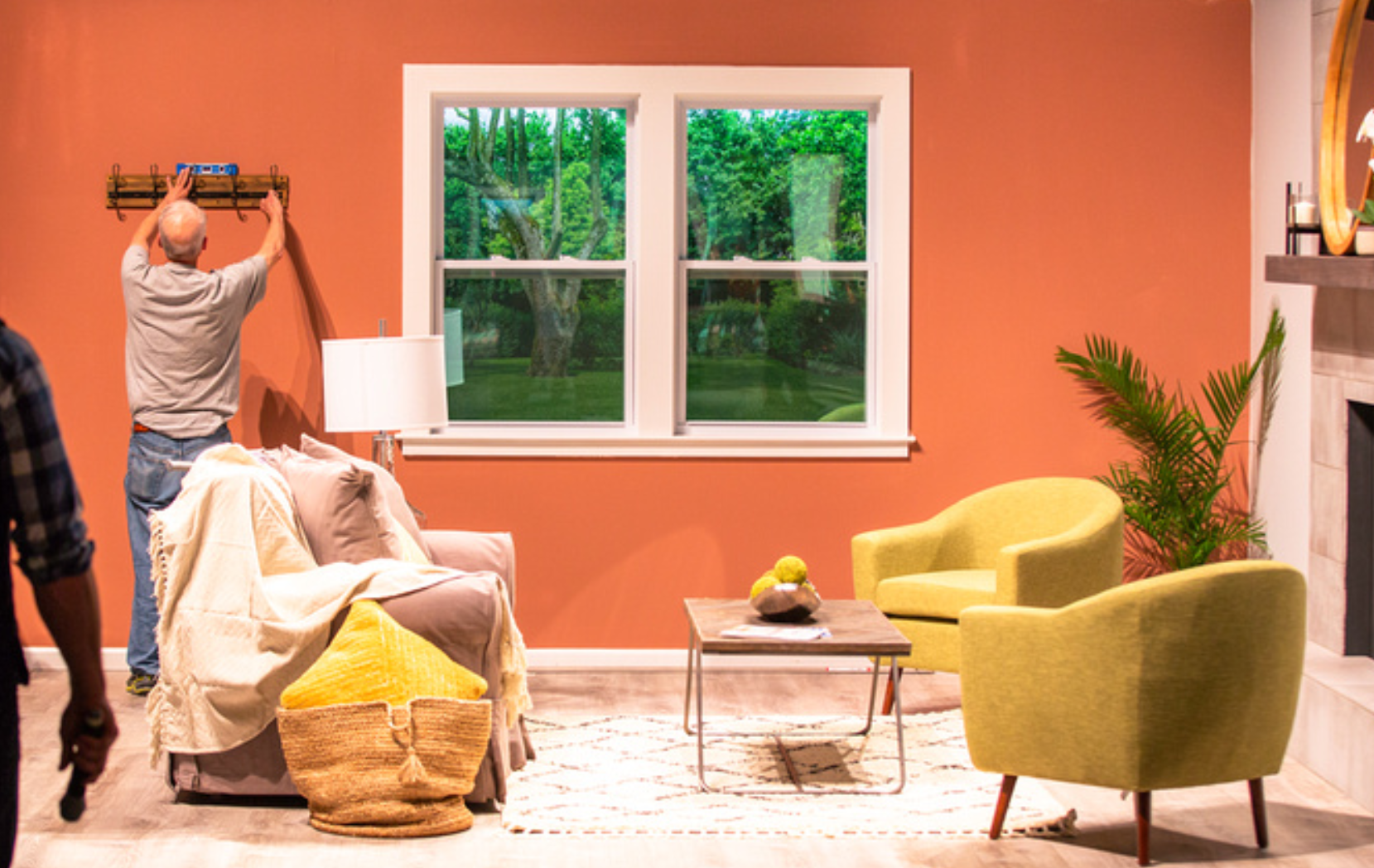 Picture Perfect (And Level)
Don't forget to showcase your art. The key is hanging in the right places – while also level. "Every homeowner should have a laser level," suggests Chip. "They have multiple uses, but it is unbelievable to have a vertical and horizontal reference so you don't have to make too many marks on the wall." With perfectly straight lines, sparse walls get the personal touch exclusive to your home.
Keep up with all the latest Home Depot news!
Subscribe
to our bi-weekly news update and get the top Built from Scratch stories delivered straight to your inbox.
Related Stories & Articles: