Team Depot and "Pickler and Ben" Bring Expectant Mom to Tears with Room Makeovers after Veteran Husband's Unexpected Death
February 22, 2018
Britt Harris is a pro at surprises. In July, she surprised her husband with a creative pregnancy announcement. U.S. Army Specialist Chris Harris was serving in Afghanistan when his wife broke the news over FaceTime with a custom onesie that said, "Chris you're going to be a dad."
Chris was excited at the prospect of being a parent.  But sadly, just a week later, Britt received devastating news: Chris had been killed by an IED.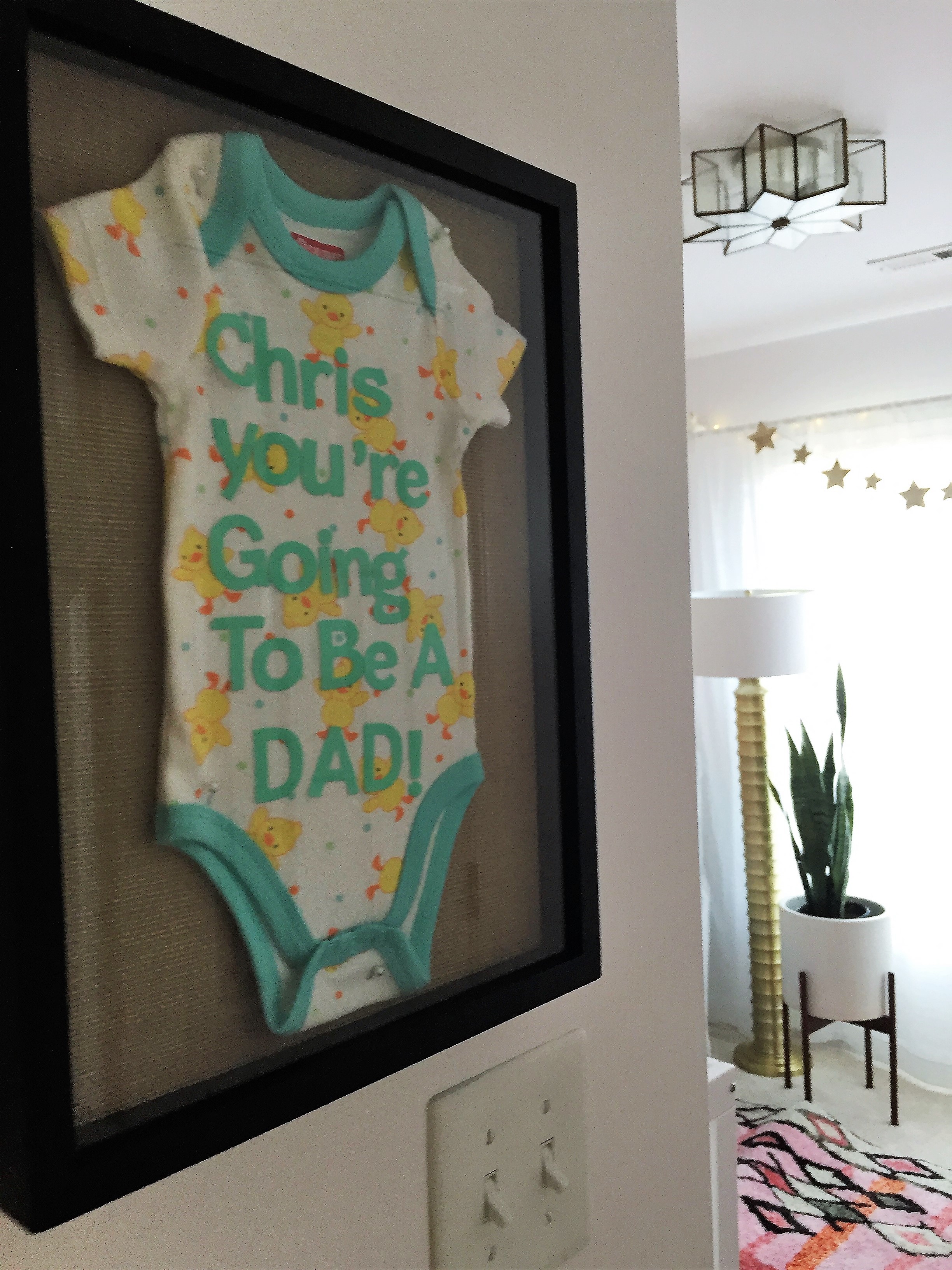 Support quickly poured in for Britt and her family, hoping to ease the pain of loss and prepare for the birth of their new child in March. Regardless, it's still been challenging for Britt to grasp the birth of their daughter without her husband.
"Sometimes I forget that Chris is gone," Britt said. "Sometimes I trick myself into thinking that he's still deployed, and he's going to come home. Chris wanted to take care of me and he wanted a baby more than anything."
Pickler and Ben, a syndicated lifestyle show featuring country music star Kellie Pickler and host Ben Aaron, heard about Britt's story and decided to orchestrate a surprise home makeover for Britt. They brought together designers, The Home Depot Foundation, Team Depot volunteers, Behr Paint and Purple Heart Homes to create a nursery, office and mother-in-law suite for the family.
"We brought 25 volunteers here today and many of them are veterans," said Rich Rice, store manager for The Home Depot in Wilmington, North Carolina. "We want to make sure when Britt has her baby she has a great place to bring her home."
Volunteers painted, assembled furniture, installed lighting fixtures and transformed the three rooms over two days – culminating in an emotional reveal for Britt.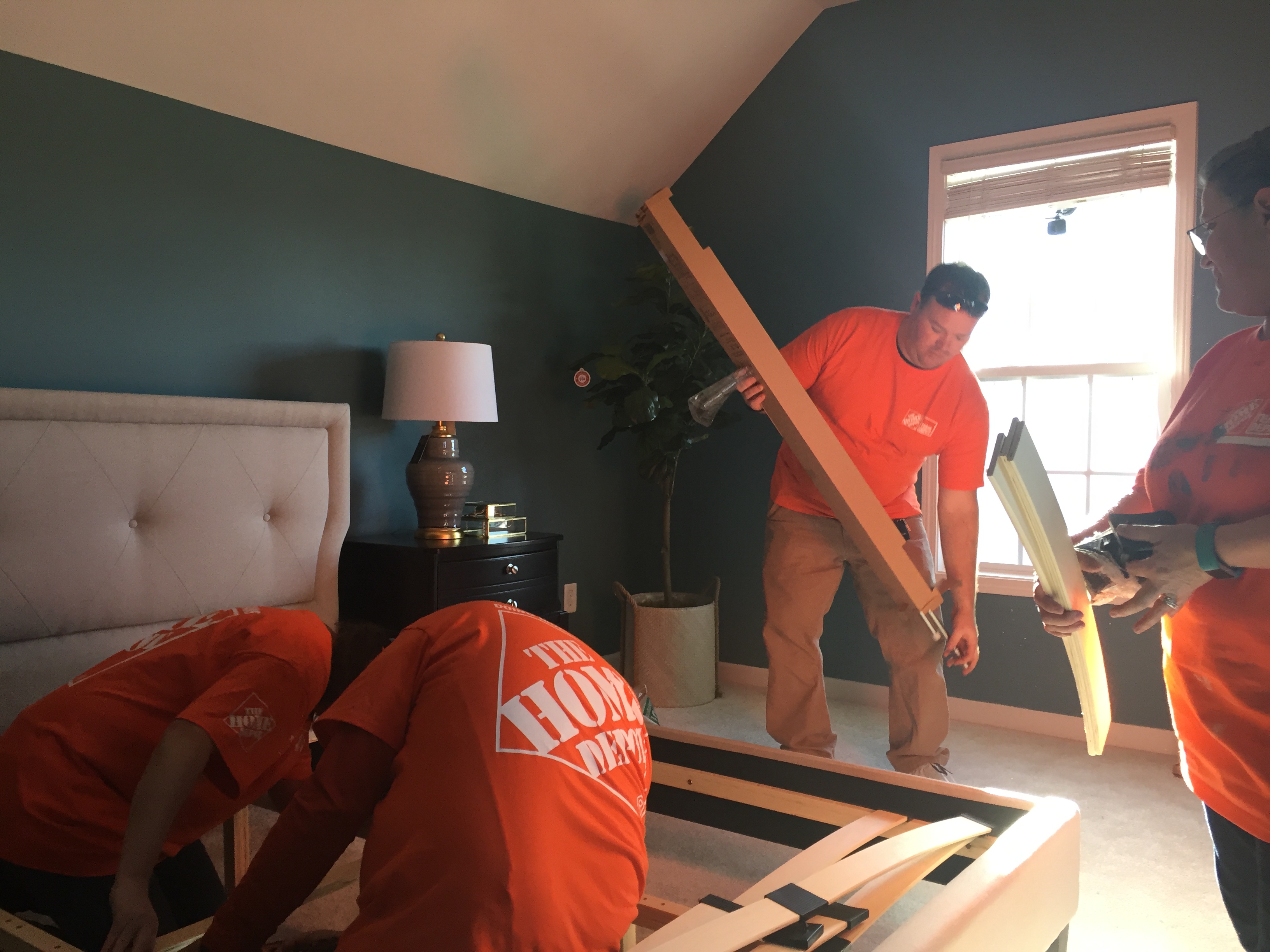 "I'm crying tears of joy. It makes me feel so special that so many people from The Home Depot came out to my home and did this," she said.
For the family, the beautiful nursery means so much during this stressful time.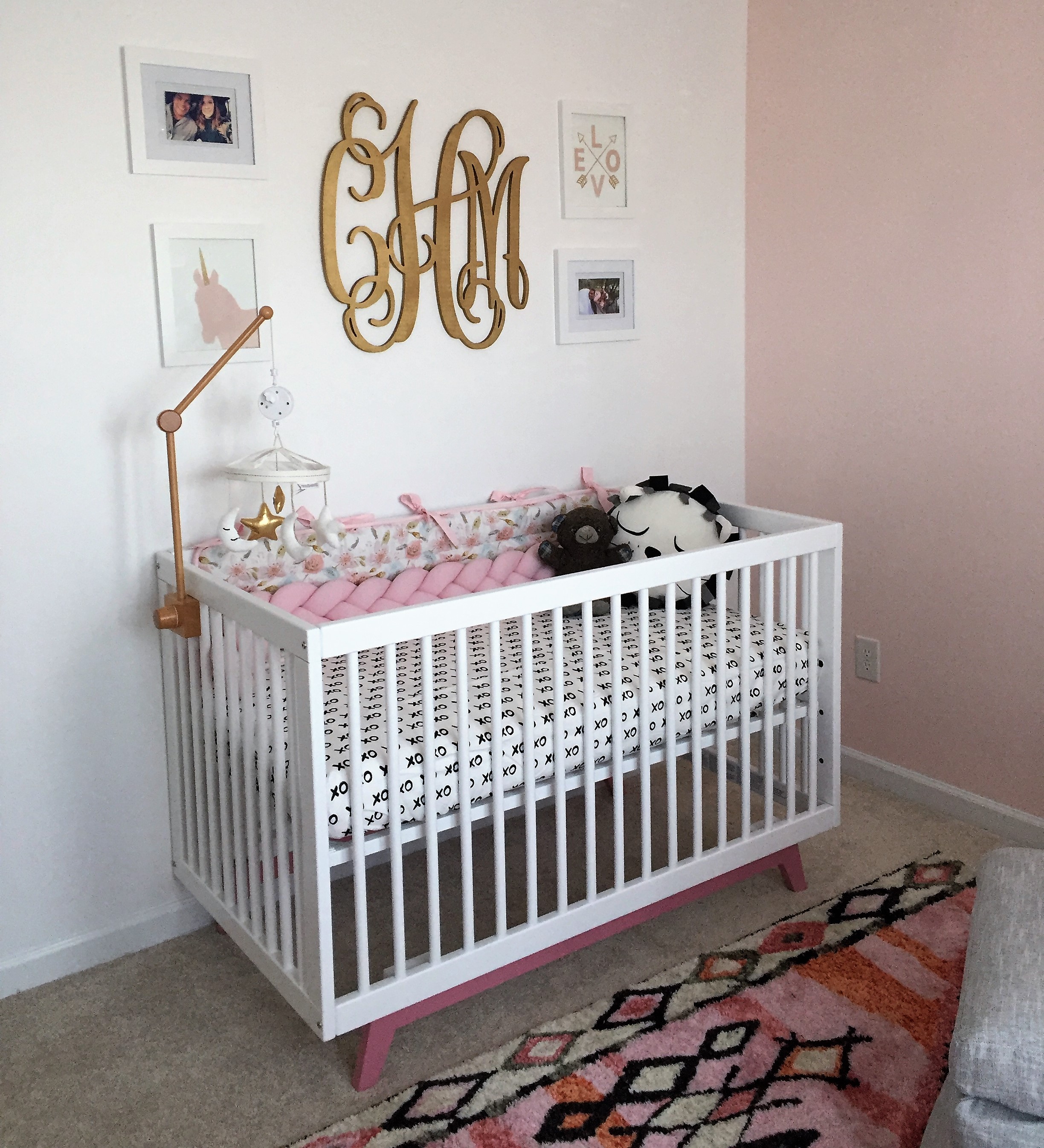 "Everything is perfect. I can bring her home right away, which is a huge relief being so close to the end of my pregnancy," Britt says. "I'm sure Chris is looking down watching all this happen. He wouldn't want anything less for his daughter."
Check out the home makeover: 
Keep up with all the latest Home Depot news!
Subscribe
to our bi-weekly news update and get the top Built from Scratch stories delivered straight to your inbox.
Related Stories & Articles: