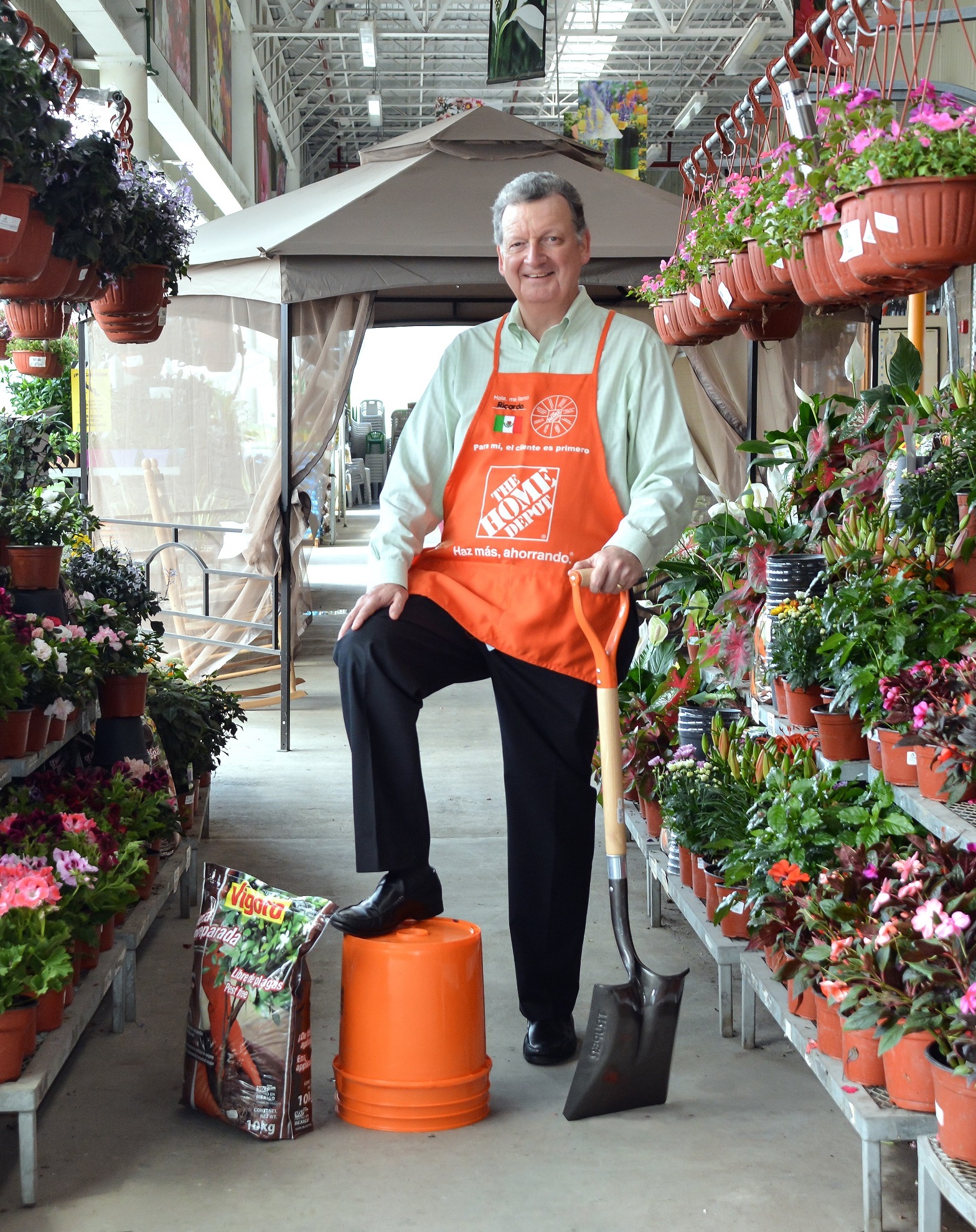 Ricardo Saldívar
President - Mexico Division
Ricardo Saldívar is responsible for the sales and operations of The Home Depot's more than 100 stores and 12,000 associates in Mexico. He has led the business there to more than a decade of positive comp growth.
Today, The Home Depot is Mexico's largest home improvement retailer.
Ricardo joined The Home Depot in 2001 after the company acquired Total HOME in Mexico, where he was president and CEO.
Previously, he was president and CEO of Total HOME, a subsidiary of Grupo Alfa, a leading Mexican conglomerate where he spent 21 years. Additionally, he served as chief of staff of Alfa's emerging business division, responsible for strategic business development and finance of the division's business units. Ricardo held various senior executive positions for more than 15 years. He spent the early part of his career with other Alfa business units in the steel, petrochemical, pulp and paper industries.
Ricardo served on the board of directors of several Alfa subsidiaries, including Nemak, a joint venture with Ford Motor Co.; Alestra, a joint venture with AT&T; and Terza, a joint venture with Shaw Industries.
Currently, Ricardo serves as a board member of ANTAD (Mexico's National Association of Retail and Department Stores), where he is vice president of the specialty retail group. He also is a board member of FEMSA, the largest integrated beverage company in Latin America.
Ricardo is active in philanthropic efforts. He serves as president of Vida y Salud ABP, a Mexican nonprofit association that seeks healthcare and education for low-income individuals.
Ricardo earned a bachelor's degree in mechanical and industrial engineering from Monterrey Tech and a master's degree in systems engineering from Georgia Tech. He holds a diploma in business from IPADE, a leading business school in Mexico.