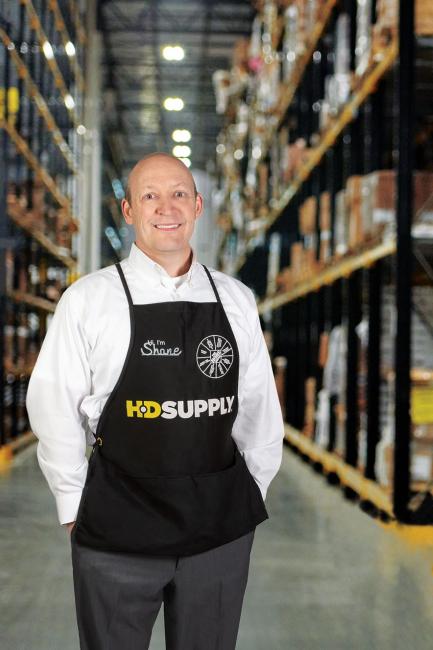 Shane
O'Kelly
Senior Vice President & CEO, HD Supply
Shane O'Kelly is SVP of the Home Depot and also serves as CEO of HD Supply, a critical part of the company's strategy to serve Pro customers in the maintenance, repair and operations (MRO) industry. Prior to his current role, he served as the CEO of Interline Brands, Inc. which was subsequently rebranded as Home Depot Pro.
Before joining The Home Depot, Shane served as CEO of PetroChoice, the nation's largest distributor of lubricants and lubrication solutions. Prior to that role, he was CEO of AH Harris, a specialty construction supply distributor. Shane also worked as an engagement manager at McKinsey and Company.
Shane's early career included rich experience at The Home Depot. He originally joined the company in 2003 as director of strategic business development before being promoted to regional vice president.
Shane served seven years as an infantry officer in the U.S. Army. During his service, he graduated from both Airborne and Ranger schools and served as a rifle platoon leader and company commander. He completed numerous deployments with the 1st Cavalry Division and the 325th Airborne.
Shane holds an MBA from Harvard Business School and a bachelor's degree from West Point.